Hey guys :)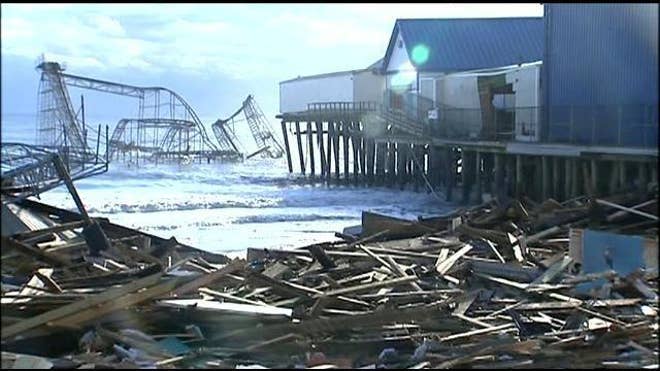 As you know I live in New Jersey and I'm sure you've seen pictures of what the hurricane did to the state. I also got a few emails and tweets asking if I was okay. Well, I'm about 30 minutes from the shore so I didn't get hit to bad. Basically the whole town lost power on Monday and there's still a huge chunk without it. But besides all the trees down that's the worst of the damage here.
One good thing\that happen due to the storm was all the books I finished. Since Sunday night I have so many review novels. Which is a huge accomplishment for me, I've been so busy with my AP classes and marching band that I just havn't had time. When the power went out I was so hooked in Vemon by Fiona Paul I lost feeling in my arms just holding the flashlight up so I could see it.
I'm going to try and do a post tomorrow on all the books I read and what I thought. Later I'll have full review of the novels up. But I've been neglecting my school work since I haven't been able to put down any non school related books. I need to get some done for AP English by Monday...
Thanks for all the support through emails and twitter. You guys are really great.
--Danielle