This time next week many publishers, authors and blogger will be at BEA in New York City! I'm lucky enough to live close enough to NYC that I can take day trips into the city each day to attend the Expo. This will be my third time attending and that sounds crazy to me! I can't believe that I've been doing this for so long.
For anyone going to BEA for the first time here are some tips that I would have found helpful before going the first time. Also, these are the more obscure tips since I'm sure you've read all about wearing comfortable shoes and bringing business cards (these are VERY important but everyone mentions it). Here are a few things that people don't always mention.
1) What To Wear!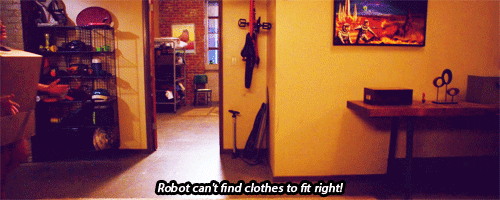 Honestly you will find every kind of outfit at BEA. The publishers and other professionals are in business attire to business casual. Then I've seen bloggers wear anything from business casual to sweatpants and Tshirts. Personally I recommend wearing a more business professional outfit. You are representing your blog and meeting many people for the first time. Your outfit is going to be their first impression of you and your website. Dress to impress!
Now BookCon is a little different. If you are attending BookCon instead of BEA I think the dress code is a little more lenient. I've heard that many people are wearing shirts that support their favorite books, or dressing in a theme of their favorite series. This is the day to dress down and have fun if you want to!
2) Don't Bring Everything You Own With You!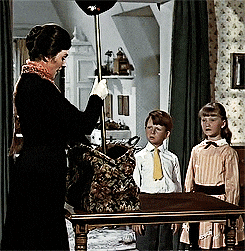 You're not Mary Poppins, you do not need to bring your life with you to BEA. Leave the giant purse that fits a lamp at home. They provide tote bags at the expo to hold the books that you pick up. The main things that you will need inside the Javits Center:
-your wallet
-business cards
-pen (to write on business cards if needed)
-phone charger (in case you find an outlet)
-band aids (if you are prone to blisters on your feet)
-food (emergency granola bars/sandwich etc)
-cell phone
I personally fit all of these things inside a small cross body bag. You will not want any extra weight. I promise, you will thank me later. This is also New York so make sure you're bag has a zipper and can be put in front of you to avoid getting pick pocketed while walking in the city.
3) DO NOT BRING EXTRA BOOKS!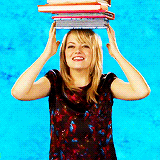 You are going to get more books then you know what to do with.
The author signings have free books so you do not need to bring your own. As I said above, you won't want the extra weight. The authors also don't have time to sign any extra books, they are their to promote a particular series/book and that's what they are concentrating on. This is different than a typical signing at a book store.
4) Download the mobile app and plan out your day
I like the mobile app because it has a map of the floor and tells you what's next on your show planner. It really has everything that you need. I really recommend getting it. I also print out a paper schedule with signings I want to go to and books I want to try and get. This way I have a backup if one of them doesn't work. One year I lost my paper schedule and wasn't using the app so I had to wing the rest of the day. This year I'm going to use the app, print my schedule and back up my schedule on Google docs (just in case I loose the paper one again). I'm determined to be prepared this year!
I hope these tips help! Feel free to ask me if you have any other questions.
Of course, BookCon is new so no one really knows what to expect that day. These tips may or may not apply.
Here are some great blogs with perfect tips for BEA and BookCon if you want to read more tips and tricks for BEA and BookCon.
Hollywood The Write Way
From Left to Write
Here's a post about Blogger Events happening after BEA. I can't attend them but they sound like so much fun.
The Blogger Picnic and BEA Book Blogger Meet and Drink
Over the next week I'm going to do a few more BEA and BookCon posts. Those will be the books I'm excited for and the authors I'm excited to see.
If you're going to BEA, let me know! I would love to meet you guys!