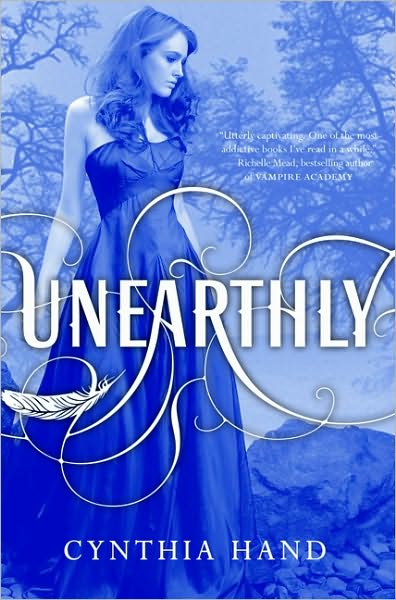 This is my third post in ONE DAY. This has to be a new record for me. It's probably because I'm procrastinating writing a paper for history...but I had to tell you about this as soon as Harperteen emailed me.
If I haven't convinced you to read this book, and I've been trying to since I first received it a few months ago from HarperTeen. I even posted my review today, which you can find a couple of posts down. This should convince you that Unearthly is one of the best books EVER. I'm going to stop this post here so you can go start reading the first chapter of Unearthly now.
Why are you still reading this?! You should be reading Unearthly!
Well I'm off to actually write my history paper...