Now I was going to do a regular WoW, and actually it was already scheduled to be posted. Just like my Pandemonium Review yesterday but for some reason Blogger just refuses to let my posts be posted (seriously considering switching to a new server...) Anyway to get my mind off of all this craziness I thought I would try something different and fun.
So many books that were just released I just can't wait to get my hands on, so I thought I would share those with you...
AHHHHHH! Divergent's sequel, my all time favorite book from 2011. I have no idea how I have not picked this one up yet. I would get it on my Kindle but I want a physical copy to sit next to my beautiful copy of Divergent. As soon as I have time *hopefully this weekend* I will be driving to the closet book store and then devouring this novel.
This one came out last week and is a 2012 Debut that I'm dying to read. Mystery, romance, reincarnation, what's not to love? Maybe I'll pick this one up when I get Insurgent, (well, if my wallet allows me to...).
This one came out in March but I have yet to pick it up. I'm a huge fan of this series, it's just something fun to pick up and enjoy. I'm going to be very sad when this one ends.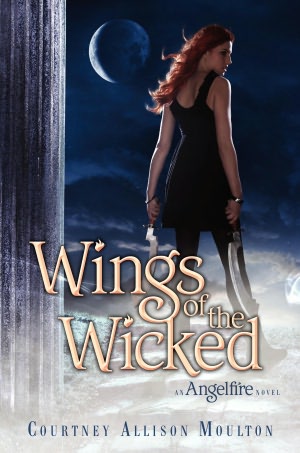 Angelfire was SO GOOD. Plus this one has been out since January. Where have I been?
I've been so excited for this book since I met Kiera Cass at BEA in 2011. She's just a nice person and I love her youtube videos. It also helps that The Selection sounds AMAZING.
These are the books I'm hoping to pick up really soon. What have you been dying to buy?
--Danielle