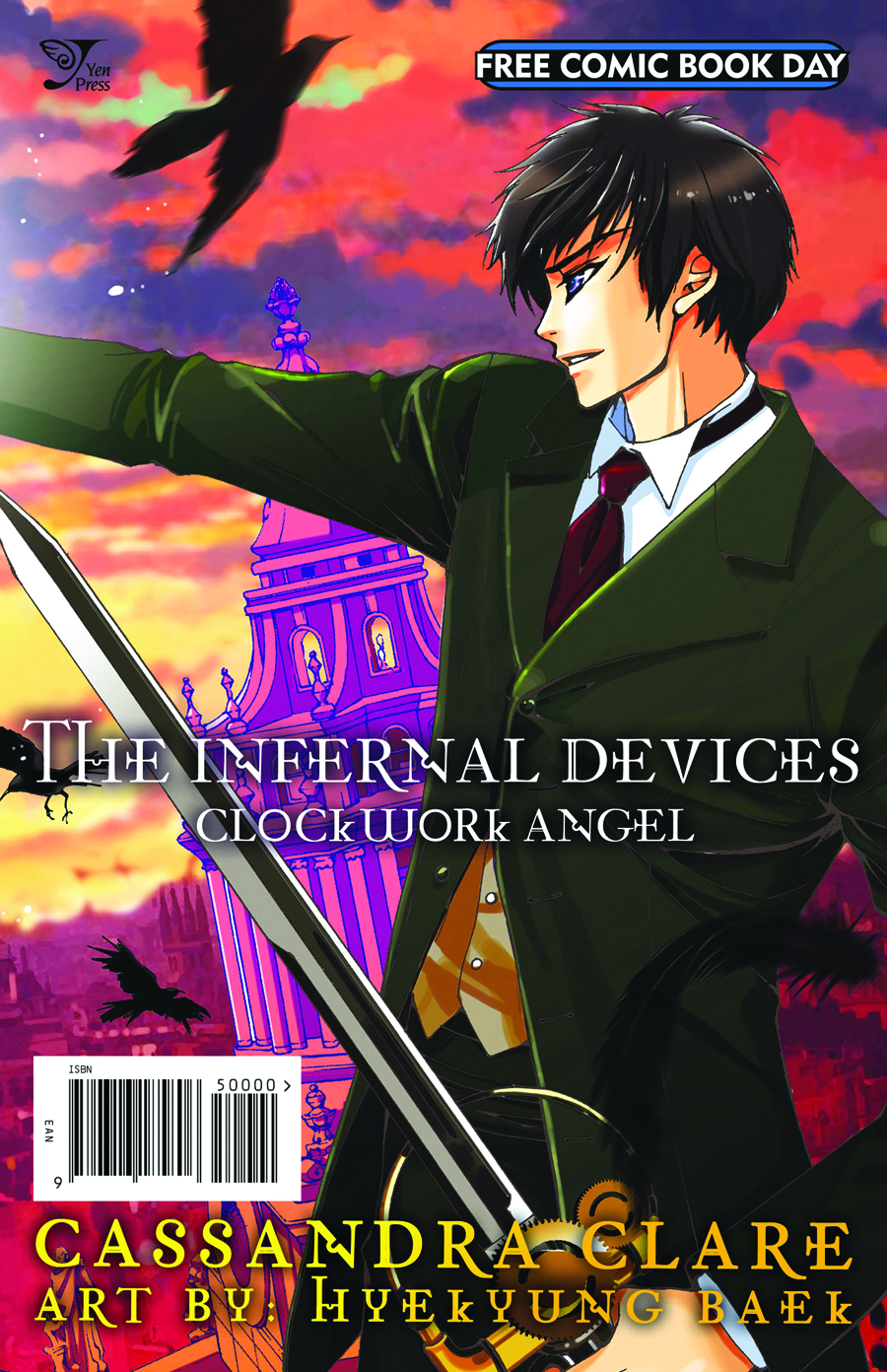 The Infernal Devices - Clockwork Angel
Manga
By Cassandra Clare
Art By: Hyekyung Baek
Release Date: October 30, 2012
Source: Chapter preview from BEA
Summary:
A manga-adaption to the prequel of Cassandra Clare's
Mortal Instruments
series,
The Infernal Devices
is the story of Tessa Gray, a sixteen-year-old American girl traveling alone to Victorian London who runs afoul of the city's sordid supernatural underworld. Rescued by the Shadowhunters of the London Institute, Tessa quickly finds herself caught up in an intrigue that may very well destroy her new friends - including the two enigmatic young men, Jem and Will, who have taken her under their wing...
Review:
This is another Manga remake of a popular young adult novel. This is becoming a more and more popular thing to do. So far I've enjoyed that ones that I've read which is why I keep picking them up, such as with the Clockwork Angel Manga. When I got the first chapter I just had to read it.
I was surprised that I wanted to read the Manga in the first place since I didn't enjoy the actual book. I couldn't really get through the whole thing. I honestly thought it was just so boring. It was the same thing as her other series just during the 1800s, and I'm a huge Mortal
Instruments
fan. Yet the cover of the Manga and the hype just got to me. I have to say I really enjoyed the first chapter. Even though it was so short. The manga moved at a much faster pace then the novel. It was easy to get caught up in it.
The artist also did a great job. The outfits and dresses that they had in 1878 looked great. I loved the detail, you could tell when it was taking place. The facial expressions were also great. I really can't wait until the whole novel comes out in October. I'll be taking a trip to the book store that day.
Here's a few pages:




Now the Giveaway! It thought I would giveaway my physical copy of the first chapter. I only got one at BEA but you guys are just so awesome and I feel bad for leaving the blog empty while I was away.
a Rafflecopter giveaway


-

-Danielle
* I just got back from Ireland. I'll post some pictures and such tomorrow.