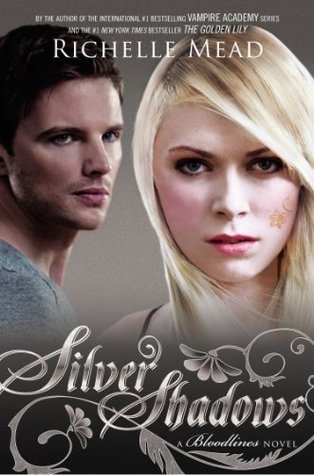 Speculation/My hopes for Silver Shadows
SPOILERS for The Fiery Heart
At the end of The Fiery Heart, we see Sydney in Reeducation. She's drugged and naked, and she has everything against her. Her betrayal to the Alchemists is not going to be forgiven any time soon, so we're left wondering if Sydney has any hope.
But of course she does. There are still two more books. Silver Shadows, which comes out on July 29th, is the fifth book in the Bloodlines series, and I for one am beyond excited to read it.
My main hope for this book is that Sydney can somehow save herself in any way. It would really validate her strength and give female readers a true hero to look to. Sydney, although still a fledgling witch, is still very powerful and I'm hoping that her own magic will keep her alive and sane in Reeducation.
Of course, Adrian saving the day would be equally welcome. The center has to hold. It HAS to. Sydney and Adrian are one of my favorite fictional couples and if they don't make it through this together, devastation will ensue.
(GIF is from the Australian Bloodlines trailers)
I also hope Jackie has something to do with the rescue. As Sydney's mentor, she's played a huge role in Syndey's life recently and although she tries to keep her distance sometimes, it would be nice to see her helping in some way. The worry Jackie showed for Sydney at the end of The Fiery Heart is touching and for the two to reunite in the next book would assist Sydney in holding onto her sanity.
The last thing I really hope happens in Silver Shadows is that Zoe stops being so brainwashed and traitorous. If she sees how Sydney is being treated in Reeducation, she might understand that her sister did not truly do anything wrong, and maybe even that their mother has been the better parent all along. But there's still one more book after that, so we'll see!
Silver Shadows comes out July 29th!
-Alyssa
Here is a Gif of Adrian and Sydney dancing just because I love them so much. This is also Danielle adding this on to Alyssa's post, being a non-professional editor.