It's time for an In My Mailbox again! It feels like I just did my BEA/IMM post. This week has gone so fast. I only have 2 weeks of school left and hopefully that just goes even faster. Anyway here's my books that I received this week.
Oh and In My Mailbox is hosted and created by The Story Siren (but I bet you already knew that)
Bought:
I ADORED the first book!!!! It was soooo good and I'm in the middle of the second one now. If you haven't read them yet YOU SHOULD!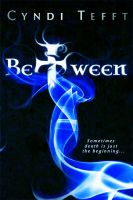 I actually got this one last week but I forgot to post it. It sounds really good and I can't wait to read it!
I got to meet this author at BEA and this book looks so good! I love the cover and I'm so happy that she asked me to review it.
Hope you had an awesome book week to and getting ready for summer to come!
--Danielle